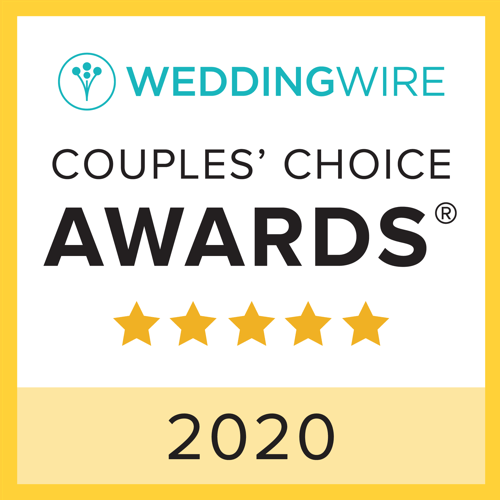 Minakshi Entertainments USA, based in the Nation's Capital Washington, DC area and nationally acclaimed, is a name synonymous with incomparable Live and DJ Indian Music Entertainment.
Lead by extraordinary performer and vocalist Minakshi, one of the USA's leading Live Bollywood Bands "Kehkashaan" has been referred to by music lovers as an extraordinary and unique music band from the Indian sub-continent. While there are other bands that can "make some noise", there are few bands that possess the etiquette, respect and admiration for traditional, gracious and professional entertainment like we do, from the beginning of the night to the end - from an elegant reception to a high-energy dance party.
Our clients can also count on our award winning "Jalwah!" DJ Entertainment to provide professional, high quality Music Entertainment in a huge variety of styles and genres for any occasion. Our DJs are certified and highly trained, courteous and always prepared to make your event a most memorable one.
For clients seeking a mixture of English and Indian music, we can provide Rock, Jazz, Pop, Top 40, Hip-Hop, EDM, House, Disco...as well popular Punjabi Bhangra and Hindi Bollywood songs. Whatever types or genres of music our clients are looking for to make their event memorable, Minakshi Entertainments USA can bring it to them.
Minakshi Entertainments USA provides services, such as:
Minakshi Entertainments USA's unmatched talent, versatility, professionalism and personalized approach will allow you to create the event of your dreams be it... a Wedding Reception or Walima, Sangeet or Mehndi, Private Party or Community Event.
Your event is our most important performance!
Posted below are highlights of SOME of our major events and public performances:
Welcome Ceremony for Maharani of Rajasthan (Scindia) Smt. Vasundara Raje, Tiffin Restaurant, MD
Dinner Gala, Bombay Dining, Bethesda, MD
Patna Medical College (PMCH) Reunion, Rajaji Restaurant, Washington, DC
Wedding Reception, Charleston, South Carolina, 2002
Heritage India Festival 2002 sponsored by ZEE TV, Montgomery County Fairgrounds, MD 2002
Valentine's Day Celebration, Gujrathi Sammelan, Salisbury MD
Deepavali Celebration, Gujrathi Association Reading, PA
Celebration of Sir Syed Ahmad Khan's Birth Anniversary Aligargh University, Rockville, MD
India Garden, Karuna Charity Luncheon, Rockville MD
India Palace, Gaithersburg, MD
Eid Celebrations 2002, Hyderabad Association of Washington, DC
Metropolitan Area, Springfield, VA
Winter Wonderland Ball 2002, Cherry Hill, NJ
New Year's Eve Celebration 2003, Aroma Restaurant, VA
Valentine's Day 2003, 'An Evening with Minakshi', India Palace, MD
Holi Celebration 2003,India Palace, MD
Christmas Ball 2003, Cherry Hill, NJ
Royal Albert's Palace, Fords, NJ 2003
New Year's Eve Celebration 2004, Toronto, Canada
Heritage India Festival 2004, MD
American Indian Muslims (AIM) Eid Celebration 2004, MD
New Year's Eve Celebration 2005, Bombay Tandoor, Vienna, VA
Wedding Reception, Cancun, MX 2006
Suhanee Shaam Aapke Naam; Kansas City, KS 2005
Walima Dallas, TX 2005
"KehKashaan" Musical Show, Grand Rapids, Michigan 2005
Michigan Association Of Physicians From India Banquet and Dance, Grand Rapids, Michigan 2005
All India Institute Of Medical Sciences Banquet and Dance 2005,Baltimore MD
Diwali Spectacular 2005, Delaware
"KehKashaan" Show, Jacksonville, FL 2006
VAPIS Medical Conference, Roanoke, VA 2006
Wedding Banquet and Dance, Omaha, NE 2006
Wedding Sangeet, Cleveland, OH 2006
Wedding Sangeet, Allentown, PA 2006
India Fest 2006, Memphis, TN
Indique Heights Restaurant, Bethesda, MD 2006
Taste of India Restaurant, Newark, DE 2006
Diwali Mela 2006, Reading, PA
Anniversary Celebration, Burlington, Iowa 2006
Wedding Reception, Chicago, IL 2007
Bollywood Rockers Concert, Sabang Jazz Club Wheaton, MD 2007
Cafe Spice, Gaithersburg, MD 2007
Patna Medical College Reunion and Banquet Dance, Baltimore, MD 2007
Rock 'n' Roll 'No Holds Barred' Concert, Centreville, VA, 2007
Christmas Concert, Manitoba, 2007
New Year's Dance, Mount Laurel, MD 2007-2008
Patna Medical College Reunion and Banquet Dance, Baltimore, MD 2007
'Melodies Through the Ages' Music Evening, Charlotte, North Carolina 2008
Holi Celebration Musical. Indian American Association of North East. Wilkes-Barre, PA, 2008
Mandarin Oriental Hotel. Washington, DC 2008
The New York Palace Hotel, NY 2008
India Association of Nashville, Nashville, TN 2008
Darbhanga Medical College Reunion, Baltimore, MD 2008
Greater Baltimore Temple, Baltimore, MD 2008
Choice Hotels Int'l Convention, opened for "The B-52s", Gaylord Hotel & Conference Center, Washington, DC 2009
University of Massachusetts, Asian Arts & Culture Concert, Amherst, MA 2009
Hyatt Regency O'Hare, Chicago, IL 2009
Hill School Senior Prom, Pottstown, PA 2010
World Trade Center Reception, Baltimore, MD 2010
AAPI Conference Gala, Library of Congress, Washington, DC 2010
Baltimore Greater Temple, Finksburg, MD 2010 2011
New Year's Eve Celebration. Paradise Restaurant, Herndon, VA 2010
Choice Hotels Int'l Convention, opened for "The World Classic Rockers", Boston Convention Center, Boston, MA 2011
Great Wolf Lodge, Mason, Ohio 2011
City View by the James River, Lynchburg, VA 2011
Diya Restaurant. Vienna, VA 2011
Hyatt Hotel, Capitol Hill, Washington, DC 2011
Green Grove Gardens, Greencastle, PA 2011
Diwali Grand Celebration. Saurashtra Patel Cultural Samaj, Annandale, VA 2011
Gandhi Medical School Reunion, ACH Hotel/Casino Resort, Atlantic City, NJ, 2012
Crave Kimpton Annual Event, Hotel Monaco, Washington, DC, 2012
Hyatt Regency Pittsburgh Airport, Pittsburgh, PA, 2012
50th Wedding Anniversary Gala, McAllen Country Club, McAllen, TX, 2012
Diwali Event, Johns Hopkins School of Public Health, Baltimore, MD, 2012
Wedding Reception, Appalachian Brewing Co., Harrisburg, PA 2012
Grand Opening, Bay Leaf Indian Cuisine, Linthicum, MD 2013
Wedding Reception, The Temple, Louisville, KY, 2013
Bollywood Block Party, University of Baltimore, 2013
Eid Party, Lal Qila Restaurant, Windsor Mill, MD 2013
Engagement Party, Sofitel Hotel, Washington, DC 2013
Legally Desi Gala, Bernhard Center, Western Michigan University, 2013
25th Anniversary Party, JABA Center, Charlottesville, VA, 2014
Wedding Reception, Virginia's Jewel Yacht, Washington, DC 2014
Wedding Event, Richmond Marriott West, Richmond, VA 2014
Bollywood Dance Party, Pazo Restaurant, Baltimore, MD 2014
Walima, Allah Rakha Restaurant, Hanover, MD 2014
Wedding Event, Anchor Inn, Pasadena, MD 2014
Sangeet/Wedding Reception, Grand Historic Venue, Baltimore, MD 2014
Indian Association of Aruba (IAA) Fundraiser, Aruba Marriott, Palm Beach, Aruba 2014
Sindhi Association of Washington DC, Annual Social, Aroma Restaurant, Arlington, VA 2015
Wedding & Mehndi Reception, Mandarin Oriental Hotel, Washington, DC 2015
Holi Party, Duncansville, PA 2015
Madras Medical College Reunion, Tysons Corner Marriott, Vienna, VA 2015
HAADC 15th Annual Gala, Chinmaya Somnath, Chantilly, VA 2015
50th Anniversary Celebration, Madison Hotel, Morristown, NJ 2015
NFIA Annual Event, Marriott Fairview Park, Falls Church, VA 2015
Diwali 2015, Bombay Nights/Metropolitan Banquet Room, Towson, MD 2015
50th Anniversary Celebration, Ronald Reagan Building, Washington, DC 2015
Bollywood Masti Night, Xtreme Wings & Bar, McLean, VA 2016
Wedding Reception, Foxchase Manor, Manassas, VA 2017
UANA Conference Event, Best Western Hotel, Baltimore, MD 2017
Birthday Party, Westfield Marriott, Chantilly, VA 2017
Bismillah Ceremony, Preet Palace, Centreville, VA 2017
Namaste Shenandoah Valentine's Celebration, Holiday Inn, Martinsburg, WV 2018